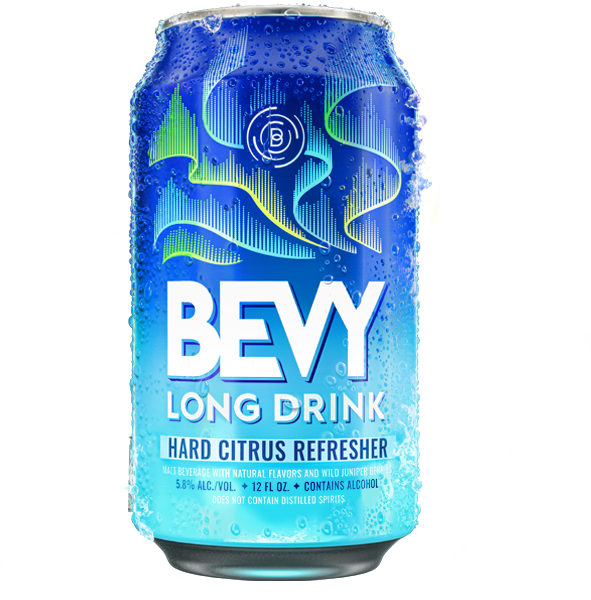 Bevy Long Drink
Hard Seltzer
Bevy Long Drink Product Information
The Bevy Long Drink is a refreshing take on a Finnish cocktail. This thirst-quenching malt beverage is a blend of citrus flavors and wild juniper berries. This cocktail inspired, full flavored, easy to drink sparkling refresher is unlike any other premade cocktail or beer available. Bevy Long Drink is inspired by the Finnish cocktail, Long Drink, that is a Nordic classic. The Finnish Long drink that traditionally consists of grapefruit soda, tonic, and gin.
The Bevy Long Drink is available in 12 oz and single serve 24 oz cans. You can choose from three delicious flavors, Hard Citrus, Hard Berry, and Hard Lemon. This delightful beverage is a crowd pleaser and perfect for any occasion.
Original: 5.8 percent alcohol per volume. 150 calories per 12 ounce serving.
The Boston Beer Company– Boston, Massachusetts