Wholesale Beverages & Specialty Foods
The Regional Choice in Elkins, West Virginia for Wholesale Beverages in Barbour, Upshur, Pocahontas, Tucker, and Randolph Counties
Tygart Valley Distributors, Inc. welcomes you to our website. We are a beverage wholesaler located in Elkins, West Virginia, serving Barbour, Upshur, Pocahontas, Tucker, and Randolph Counties since 1972. We represent national, regional, and local beverage brands, as well as some specialty food items.
Tygart Valley Distributors is authorized to sell to licensed West Virginia retailers only.
We invite you to look at all Tygart Valley Distributors does as part of our regular operations. For over 40 years, our efforts have made us the regional choice for beverage suppliers to meet the needs of their consumers. Tygart Valley Distributors sees the value in sharing our knowledge and take pride in what we do.
We Proudly Contribute To:
Local Fire Stations
YMCA
Knights of Columbus
The Elks Club
The David Memorial Community Foundation
United Way of Randolph County
Mountain State Forest Festival
We Are Involved In The Community:
Masons
Beverly VFD
Randolph County Development Authority
Elkins Housing Authority
Randolph County Housing Authority
Davis Memorial Community Kitchen
Common Grounds Cafe
National Beer Wholesalers Association
WV Beer Wholesalers Association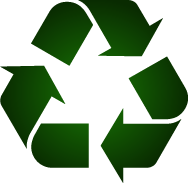 Making Recycling A Priority
We work with local customers to offer glass and aluminum pickup services for recycling. Plus we make every effort to recycle all office paper, paper products, cardboard, and aluminum here at Tygart Valley Distributors.

Are You A Licensed Retailer?